Last night, I found out that a very dear friend of mine died. After 3 months in Iraq, he was killed by a car bomb.
I always did my best for him, but I couldn't give him the kind of peace he needed, so he enlisted and went off to a glorious death.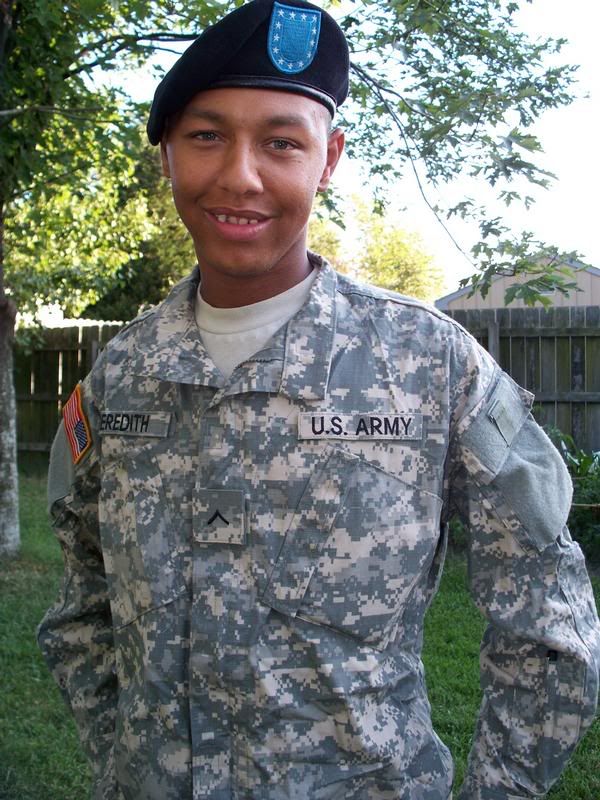 Lee...I begged you not to enlist. But you went ahead and did it anyway. You were always doing that: taking chances, pushing your limits. Some have told me they thought you had a deathwish, and that might have been the case.
I know you were troubled, and I always did my best to take care. Funny to see a boy calling a girl 3 and half years his junior 'Mom,' but that's the way it was.
Time and circumstance pulled us apart, but we always tried to stay close.
And now you're gone.
I miss you and love you, and hope you've finally found the peace that so alluded you in life.
And I'm so sorry I couldn't save you.
I hate everything today.